Nitric oxide, Oxidative and Metabolic Stress
(NO-Stress)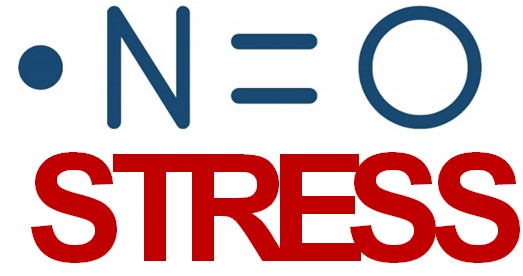 Researchers involved in the Group-3:
 Permanent:

Non-permanent:

 Cyril REBOUL (PhD, MCU-HDR)

 Guillaume Walther (PhD, MCU-HDR)

 Grégory Meyer (PhD, MCU)

 Florence Coste (PharmD, PhD, MCU)

 Sandrine Gayrard (Tech: 30%)

 Céline Portalier (Tech assist: 30%)

-Post-Doc fellow

Sylvain Battault (PhD)


-PhD Students

Doria Boulghobra (PhD student)

Sydney Risdon (PhD student)

Mathilde Dubois (PhD student)

Florian Pallot(Master student) 
Research interests:
We aim at achieving the following 3 objectives:
To understand the impact of hyperglycemic stress (acute or chronic) on the interplay between NO and cytosolic or mitochondrial ROS in heart and vessels and to evaluate whether exercise training or nutritional strategies could contribute to the prevention and treatment of these deleterious impact of hyperglycemia in health and cardiometabolic disease.

To improve the understanding of exercise-induced cardioprotection, and the key role of s-nitrosylation in the regulation of cytosolic and mitochondrial ROS production (heart/coronary vessels).

To develop some antioxidant strategies to protect the cardiovascular system during physiological or pathological metabolic stress (Hyperglycemia or substitutes, strenuous exercise, cardiometabolic diseases…).
Methods and materials:
For studies in human

Heart and vessel function in-vivo (Ultrasound Doppler for heart and vessel scanning, MyLab, Easote and Vivid Q, 3A Platform)
Microcirculation function in vivo (Laser Contrast Doppler Imaging and Laser Doppler Flowmetry, Perimed, 3A Platform)
Isolated vessels ex-vivo (subcutaneous, epiploic vessels, myograph DMT)

Metabolic and cardiovascular risk factors (blood samples, blood pressure, body composition)
For studies in rodents

Surgical procedures (transonic, Millar etc…)

In-vivo blood arterial pressure (Tail cuff, Kent scientific)

Isolated vessels (aorta, coronary, intra-pulmonary artery, myograph EMKA, DMT)

Isolated heart (Langendorff Biopac/Radnotti)

Isolated cardiomyocytes (ROS and NO production, immunofluorescence)

Isolated mitochondria

Cardiac imagery (Vevo3100) 3A platform

Translational approach

Biochemical assays (western blot, Elisa, proteins activity, s-nitrosoproteomic)

Histology

Fluorescence and confocal microscopy (Leica) 3A platform

Cell culture (smooth muscle cells and endothelial cells)




Scientific Collaborations:
 National
– INSERM U1046 PhyMedExp Montpellier O Cazorla, A Lacampagne, J Fauconnier, P de Santa Barbara
– INSERM U1042 HP2 Grenoble E Belaidi, C Arnaud, M Roustit, S Kotzki, AL Borel, C Arvieux.
– CNRS LBTI Lyon D Sigaudo-Roussel, B Fromy
– CSGA UMR CNRS INRAE Dijon, C Leloup, L Briand
– UMR CNRS CRMBM Marseille, M. Bernard, M. Desrois
– UMR INRAE SQPOV Avignon, Claire Dufour
International
– Institute of Experimental and Clinical Research (IREC), Université Catholique de Louvain (UCLouvain), Louvain, Belgium (C. Farah, JL Balligand)
– Mary Mackillop Institute for Health Research – Australian Catholic University, Melbourne, Australia S Stewart (Past)
– Nutrition/Institute of Bioengineering, University of Elche, Spain (E Roche)
Industrial Collaborations:
– Naturex, société française spécialisée dans la production et la commercialisation d'ingrédients à base de végétaux, à destination des industries agroalimentaire, nutraceutique et cosmétique

– Valbiotis, Entreprise de R&D engagée dans l'innovation scientifique pour la prévention et la lutte contre les maladies métaboliques.
Financial supports:
Avignon Université, SFR Tersys, SFD, ANR, FFRD, IGBalance
Main original publications:
Digestive n-6 Lipid Oxidation, a Key Trigger of Vascular Dysfunction and Atherosclerosis in the Western Diet: Protective Effects of Apple Polyphenols. Bolea G, Philouze C, Dubois M, Risdon S, Humberclaude A, Ginies C, Charles AL, Geny B, Reboul C, Arnaud C, Dufour C, Meyer G. Mol Nutr Food Res. 2021 Jan 15:e2000487. doi: 10.1002/mnfr.202000487. (IF2019: 5.3)
Sinapine, but not sinapic acid, counteracts mitochondrial ROS-induced oxidative stress in cardiomyocytes; Boulghobra D, Grillet PE, Laguerre M, Tenon M, Fauconnier J, Fança-Berthon P, Reboul C*, Cazorla O* (* both senior co-corresponding author); Redox Biol Jul;34:101554. doi: 10.1016/j.redox.2020.101554. (IF2019: 9.9)
Exercise training restores eNOS activation in the perivascular adipose tissue of obese rats: Impact on vascular function. Meziat C, Boulghobra D, Strock E, Battault S, Bornard I, Walther G, Reboul C. Nitric Oxide. 2019 May 1;86:63-67. doi: 10.1016/j.niox.2019.02.009. Epub 2019 Mar 2. (IF2019: 3.3)
Different modalities of exercise improve macrovascular function but not microvascular function in metabolic syndrome: The RESOLVE randomized trial. Vinet A, Obert P, Courteix D, Chapier R, Lesourd B, Verney J, Dutheil F, Walther G. Int J Cardiol. 2018 Sep 15;267:165-170. doi: 10.1016/j.ijcard.2018.05.073. Epub 2018 May 23. (IF2019: 3.5)
Effects of Sugar-Sweetened Beverage Consumption on Microvascular and Macrovascular Function in a Healthy Population. Loader J, Meziat C, Watts R, Lorenzen C, Sigaudo-Roussel D, Stewart S, Reboul C, Meyer G, Walther G. Arterioscler Thromb Vasc Biol. 2017 Jun;37(6):1250-1260. (IF2019: 6.7)
Antioxidant properties of tea blunt ROS-dependent lipogenesis: beneficial effect on hepatic steatosis in a high fat-high sucrose diet NAFLD obese rat model. Braud L, Battault S, Meyer G, Nascimento A, Gaillard S, de Sousa G, Rahmani R, Riva C, Armand M, Maixent JM, Reboul C. J Nutr Biochem. 2017 Feb;40:95-104. (IF2019: 4.8)
Exercise does not activate the β3 adrenergic receptor-eNOS pathway, but reduces inducible NOS expression to protect the heart of obese diabetic mice. Kleindienst A, Battault S, Belaidi E, Tanguy S, Rosselin M, Boulghobra D, Meyer G, Gayrard S, Walther G, Geny B, Durand G, Cazorla O, Reboul C. Basic Res Cardiol. 2016 Jul;111(4):40. doi: 10.1007/s00395-016-0559-0. Epub 2016 May 10. (IF2019 : 11.9)
Exercise-induced cardioprotection: a role for eNOS uncoupling and NO metabolites. Farah C, Kleindienst A, Bolea G, Meyer G, Gayrard S, Geny B, Obert P, Cazorla O, Tanguy S, Reboul C. Basic Res Cardiol. 2013 Nov;108(6):389. doi: 10.1007/s00395-013-0389-2. Epub 2013 Oct 9. (IF2019 : 11.9)
Review articles:
Exercise training protects the heart against ischemia-reperfusion injury: A central role for mitochondria? Boulghobra D, Coste F, Geny B, Reboul C. Free Radic Biol Med. 2020 Apr 12;152:395-410. doi: 10.1016/j.freeradbiomed.2020.04.005 (IF2019: 6.9)
The continuums of impairment in vascular reactivity across the spectrum of cardiometabolic health: A systematic review and network meta-analysis. Loader J, Khouri C, Taylor F, Stewart S, Lorenzen C, Cracowski JL, Walther G, Roustit M. Obes Rev. 2019 Jun;20(6):906-920. doi: 10.1111/obr.12831. Epub 2019 Mar 18. (IF: 7.3)
Patent:
Mitochondrial targeted antioxidant. Boulghobra D, Laguerre M, Tenon M, Fauconnier J, Birtic S, Fança-Berthon P, Reboul C, Cazorla O. Patent Application Number 1916219.7